SHREVEPORT, La. — STEM Day was held this week at area high schools, and according to the organization, women make up just 26 percent of careers in science, technology, engineering, or math. A teacher at Southwood High School engages students, especially girls, in STEM through competitions.
It's called FIRST or For the inspiration and recognition of science and technology. It offers three different levels of robotics competitions. At Southwood High, students compete in the FRC which is the FIRST robotics competition in Port Sci. Southwood is working on cyborgs, which is the FRC's first technical challenge.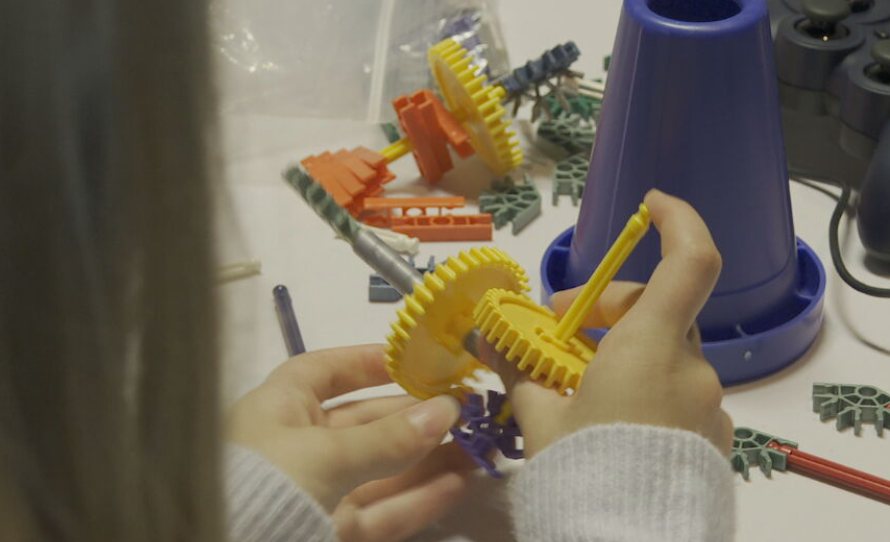 "It's the idea that we're here to compete and we want to strive to be the best robotics team we can be. But the idea is to carry everyone who's fallen and help them up," said said Dennis Henderson, Southwood's FIRST Senior Robotics Coach.
Henderson said it was important for girls to get involved in STEM because they are just as capable as men and should have that opportunity. The more girls that get involved, the more they will see tech or engineering as a potential career.
"A lot of women are usually a bit intimidated by STEM when it comes to science, technology, engineering or math. But the reality is that once they get into it, they find that they are just as capable as any other man of being able to do it," Henderson said.
Ayonna Persley, a student at Southwood, dreams of opening her own daycare center and teaching her future students about AI robotics, mechanical energy and electrical energy. Science has always been one of Ayonna's favorite subjects
"It helps me understand like the world differently. Some things I don't learn in science, I learned in robotics," Persley said.
Another Southwood student, T'khyra Johnson, hopes to get a STEM scholarship and become a sovereign analyst. Johnson's favorite thing so far has been working on a robot called Bishop.
"I love seeing our work in progress. It's so much fun. And as we were working on Bishop, I'm starting to understand a lot about electricity and mechanical energy," Johnson said.
One of FIRST's contestants is 11-year-old Zoe Butler, who competed against high school students. Butler is especially good at building and coding; she knows how to code python and currently learning Java.
Henderson said STEM should be implemented as early as elementary school, as did Governor John Bel Edwards. That's why the State of Louisiana invested $2 million in a statewide program, cyber.org range. This new program will give teachers the training and resources to create a stream of K-12 students ready to take on careers in cybersecurity.
During a ribbon cutting for cyber.org Range on Monday, Edwards said, "We think we can get a lot more investment from across the country to create opportunities here in Louisiana."