The Blaine Community Theater returns for its first full performance since the pandemic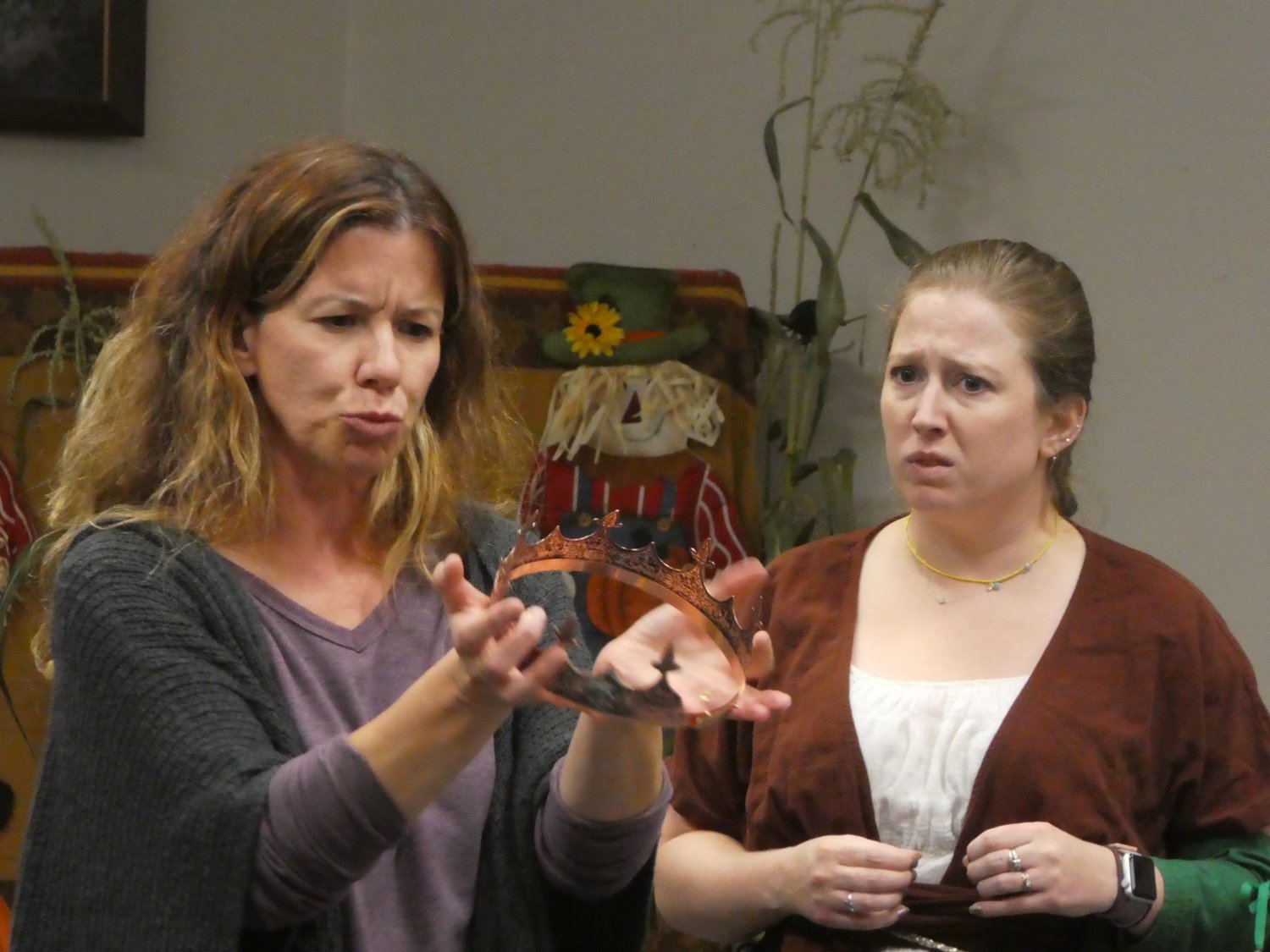 By Grace McCarthy
Blaine Community Theater (BCT) returns for its first full performance since the pandemic with an adaptation of Terry Pratchett's "Wyrd Sisters." The show will run weekends from Friday, October 21 through Sunday, October 30 at Blaine High School's Orange and Black Box Theater.
The 'Wyrd Sisters' is English author Terry Pratchett's sixth novel in his 41-volume Discworld fantasy series and is inspired by Shakespeare's 'MacBeth'. The play, which is told from the perspective of witches, pokes fun at politics, theater and fairy tales. The play tells of the three witches and other characters who triumph over an evil duke after the assassination of the King of Lancre and the disappearance of his heir.
BCT artistic director Nick McDonald directs the play, which British writer Stephen Briggs adapted for the stage. Since the pandemic, BCT has put on a Christmas show as well as "Pirates of Penzance" during Pirate Daze, but this will be the first full-scale performance for the band.
Mikael McDonald is the president of the BCT and plays Duchess Felmet, a Pratchett version of Lady Macbeth. She said her favorite part of rehearsals is being with the cast, which includes someone who was in BCT's first play in 1999 to the new members who will debut in "Wyrd Sisters."
"It's been a while since we've been able to do full production after all of the Covid shutdown," she said. "All these very different people from different backgrounds come together and form a family in a very short time. I really missed it.
Mikael McDonald said people who enjoy Pratchett or Monty Python will enjoy the show. She said BCT would consider performing more plays adapted from Pratchett's novels if the community was interested.
"It's a very fun piece. Very British in many ways," she said. "It's really fun and the performances are going to be pretty good. It's the one I want people to come out and get a chance to see.
The play will begin at 7 p.m. on Fridays and Saturdays and at 2 p.m. on Sundays for the next two weekends. The theater is located at 1055 H Street, behind the Blaine High School football field. Tickets are $15 and are discounted to $12 for seniors, veterans and students.
For more information and to purchase tickets, visit blainecommunitytheater.com/now-playing.