ST. LOUIS — Where others see nothing, Pastor André Alexandre sees God.
Alexander and his church-run nonprofit, Tabernacle Community Development Corp., spent 15 months and $1.5 million to transform the former Farragut Branch Elementary School building into a community resource center for residents of Jeff-Vander-Lou. They named it The Hub and opened the doors in early December.
The Hub still welcomes community partners, but so far Mercy Hospital, Catholic Charities, Holland Law Firm, Maryville University and Pianos for People are among those offering or planning to offer services there.
The vacant 15,000 square foot schoolhouse caught Alexander's eye in 2012. At the time, his Tabernacle Church was looking for a second home for worship. He also wanted a space to host classes and programs for the community, as well as a home base for his non-profit organization. After resolving tax back issues with the building's previous owner, Alexander said, the $40,000 purchase was made in April 2018.
At a grand opening event the first week of December, Alexander recalled what the space was like before it became The Hub. His team began renovations in 2020 and worked through the pandemic. But that wasn't the most trying part.
Alexander, 45, left an engineering job to become a church pastor and revitalize a North St. Louis neighborhood devastated by population loss. He and church members built the nonprofit from the ground up. They relied on private donations until October, when Tabernacle won a federal community development grant.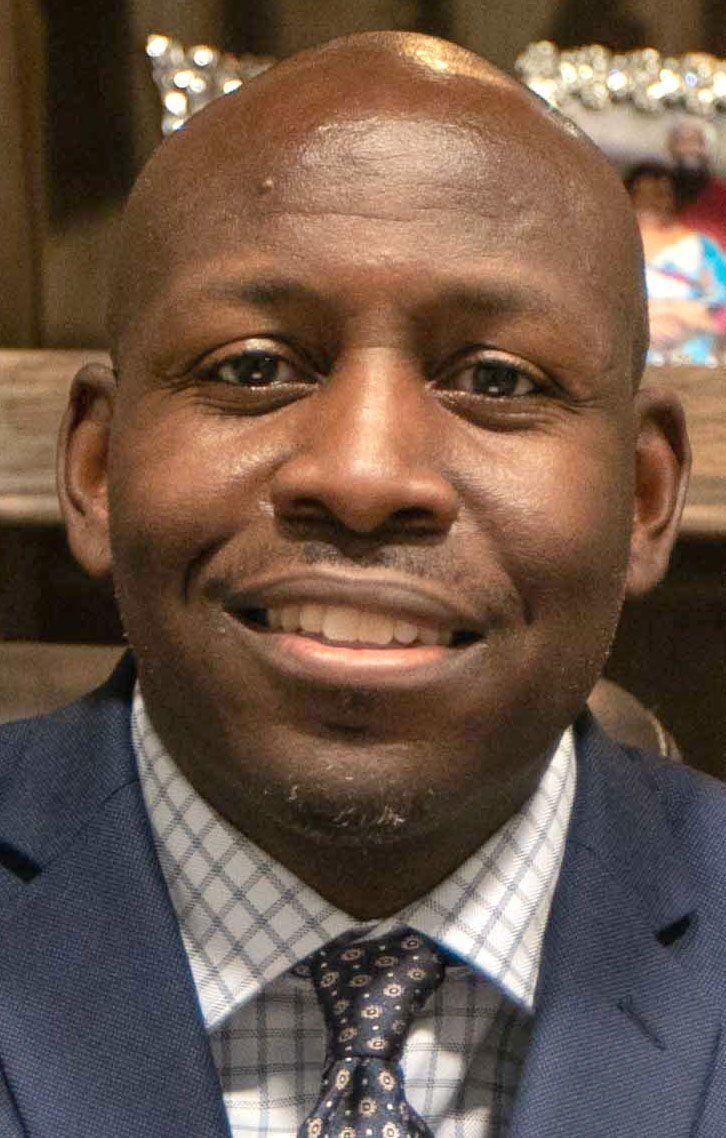 Alexander also won a second redevelopment designation, for the area surrounding the Hub and extending around Fairground Park. There, he hopes to support the residential and commercial real estate markets. The redevelopment designation will keep property taxes in check for homeowners if their value begins to rise.
More than eight years into the effort, Alexander wondered, would outsiders share his vision?
After showing a representative from Mercy Hospital around the space, Alexander recalled, he went to his car, got in, closed the door and broke down crying.
"Because if I was them, I probably would have said no," he said. "But they immediately said yes."
After Mercy joined, Catholic Charities did too. Alexander credits the hand of God for establishing these partnerships.
Other centers
The Hub, at 3000 East Prairie Avenue, reminds James Clark of other resource-rich centers created in recent years.
"It really shows the importance of getting resources directly into neighborhoods," said Clark, vice president of public safety and community response at the Metropolitan St. Louis Urban League.
Clark pointed to the help of government grants and nonprofit groups, as communities need to reweave the fabric of their neighborhoods through these centers.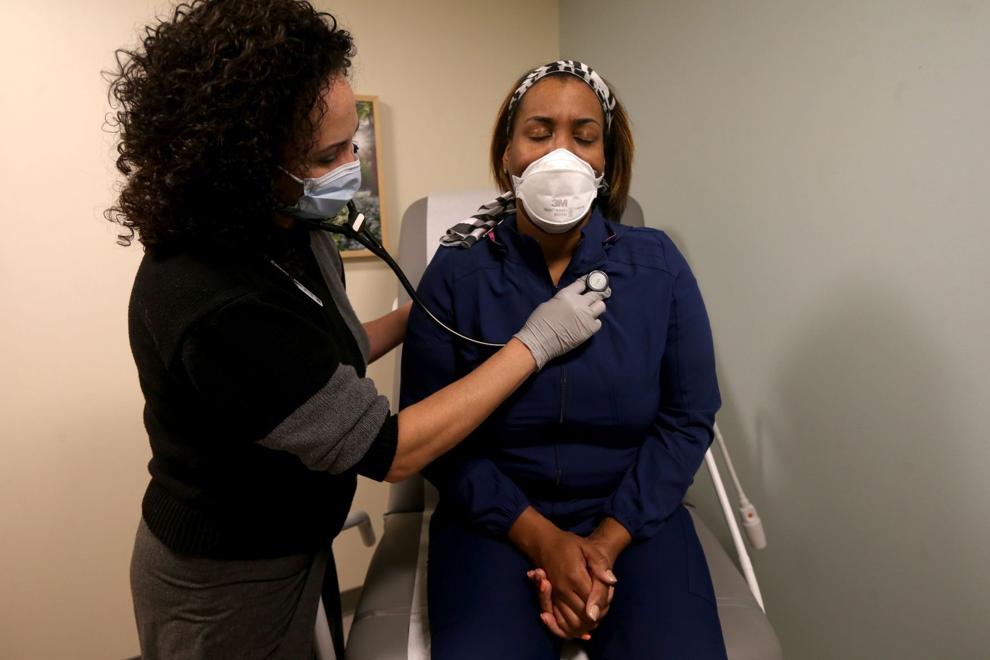 The Hub is an example of what happens when communities rebuild themselves. In the case of the Ferguson Community Empowerment Center in Upper County St. Louis, The Salvation Army and Urban League of Metropolitan St. Louis built and opened the center on West Florissant Avenue with donations from QuikTrip and other private donors. St. Louis County Approved Tax Credits.
The Empowerment Center, built on the site of a QuikTrip that burned down during protests after the 2014 Michael Brown shooting, offers job training and other social services, including a program called Pathway of Hope, aimed to help participants lift themselves out of generational poverty.
The Community Empowerment Center opened in 2017, and as of October 2020, 143 families had signed up for the program, according to the Salvation Army website.
The MET Center in Wellston offers courses in truck maintenance and repair. The St. Louis County Special School District offers Licensed Practical Nurse certificate courses. There is a lab technology training program with a curriculum that companies like Pfizer and KWS have helped design. The MET Center was opened in the 1990s by the St. Louis County Economic Development Branch. The county plans to use part of its American Rescue Plan Act allocation for a major expansion of MET Center programming.
Alexander hopes to see The Hub fill up, like centers in Ferguson and Wellston.
Inside the hub
Mercy's medical clinic inside The Hub focuses on women's health and pregnancy care. Alexander said the focus was chosen because of the high infant mortality rate in northern St. Louis. The clinic has four exam rooms, a fully equipped laboratory and on-site ultrasound equipment.
Amber Boland, 40, landed an appointment at the Hub's Mercy Clinic a few days before New Year's Eve. Otherwise, she would have had to wait longer to see a doctor. Boland said she was excited to tell her in-laws and cousins ​​who live near the clinic.
Boland lives in Maryland Heights and said while the location wasn't entirely convenient for her, it had another big selling point.
"I'd rather go see someone I know," Boland said. She only sees people who know about her chronic health issues, and the nurse practitioner working at The Hub clinic that morning was someone she had seen before.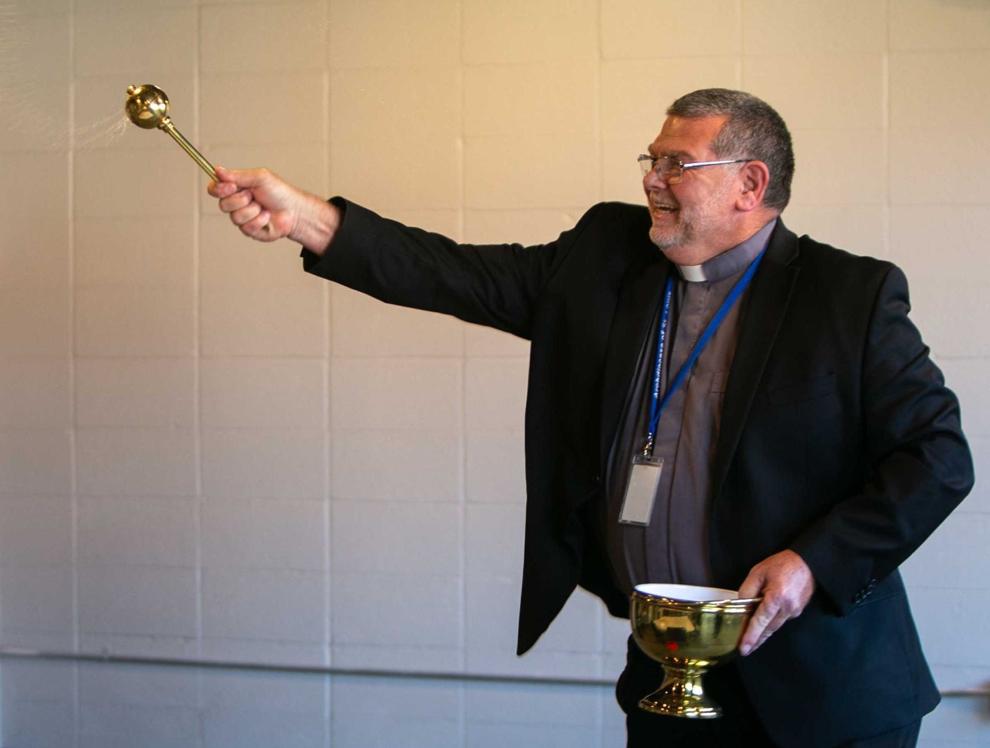 The Hub also includes a multipurpose auditorium that Alexander Church has used for Sunday services since it outgrew its first home on Ashland Avenue. The worship hall is 3,000 square feet with moveable chairs, a full sound system, and a speaker platform.
Other services planned or already in place include:
• Catholic Charities and the affiliate St. Francis Community Services will run the Pathways to Progress program, providing case managers to help families find a way out of poverty using wraparound services.
• Holland Law Firm will occupy one of the upstairs offices to provide free legal assistance.
• The University of Maryville will offer a speech therapy program.
• Pianos for People will offer lessons. Alexander said timing details are being worked out.
There are offices left, he said.
Three classrooms are available and a technology center is due to open in March where seventh graders will learn to program in Python. There is a conference room with a TV and technology capabilities. And people can walk in and hook up in a coworking space. Alexander planned to have more offices and stations, but COVID-19 forced a more spacious layout.
The Mercy Clinic is open 8 a.m. to 4 p.m. Monday through Friday, with a provider available for walk-in visits Tuesday through Thursday mornings.
Anyone with questions about The Hub and its services can call 314-643-6624 or visit tabdev.org/the-hub.
"Everything we have (at the Hub) is open to the city, but our heartbeat and focus is JVL and The Ville and The Greater Ville," Alexander said.